Caitlyn Gillingham and her team of accredited youth workers run youth meetings and activities. From the relationships built here, teens are matched with a mentor to help them navigate adolescence, school, peers and the joys of family life.
If you have a teen that you would like to see supported by our support network email [email protected]
Brave Circles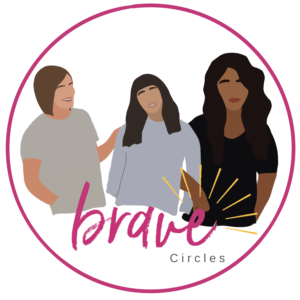 Brave Circles is a ten-month mentorship program for at-risk girls ages 12-15. Brave Circles exists to see teenage girls empowered and equipped to develop their character through stable and healthy relationships with their mentors and peers.
The program consists of 3 main components:
1. Mentor/Mentee Meetings
Our mentors and mentees meet 1-on-1 at least two times a month to:
Plan and do recreational activities together (i.e. hiking, movies, coffee, etc.)
Plan and do life-skill building activities together (i.e. budgeting, cooking, laundry, etc)
Set and work towards accomplishing goals
2. Mentors/Mentees Gatherings 
Mentors and mentees meet together bi-monthly to share a meal, learn fun new skills, and complete other activities together. These gatherings are held to teach the following:
Fun recreational activities (painting, make-up, beading, etc.)
Health (eating, exercise, mental health, etc.)
Interpersonal skills (communication, healthy boundaries, etc.)
Other life skills (time management, resumes, cooking, etc.)
3. Mentor Training and Support Session 
Bi-monthly, our mentors gather together for:
Peer support (share experiences, connect, encourage, etc.)
Education and skill development (goal setting, cultural humility, active listening, etc.)